Back to all articles
Even tennis players have to find babysitting
On Sunday, the second round of qualifying took place in the premises of TK Sparta Praha, and we already know the spider for the Prague Open 2020 doubles. Expect world tennis that this tournament offers, we can see various interesting situations during the week.
For example, Romanian player Patricia Maria Tig had to deal with an interesting situation, when she arrived at the tournament with her two-year-old daughter. And because she needed to train, she had to decide where to place the little girl. In the end, the ball strikes seemed to work like a lullaby because while mother Patricia was training, her daughter slept in peace in a pram right on the court. Fortunately, the tennis player's husband is already on his way and will be a full-time babysitter since Monday.
Dozens of interesting questions were also asked during the day about Simona Halep, who then answered some of them live on Instagram of the tournament. She did not stay behind Genie Bouchard as she also managed to greet the fans in Czech, however this time she wished them "Good evening". At that point, it did not matter at all that it was only three o'clock in the afternoon. Halep later met with the president of the Czech Tennis Association, Ivo Kaderka, from whom she received a flower, with which she then walked around the entire complex.
Genie Bouchard also experienced quite a funny moment, when finally learned what is hidden behind the door marked SECRET ROOM. "All right, let's go, let´s see it. So nervous," the Canadian said as she slowly opened the door. "It´s nothing! It´s nothing, guys. What?" she laughed as she entered the empty connecting corridor with tournament director David Trunda. It was an ideal Canadian joke for a Canadian tennis player.
The doubles of the main tournament were drawn during the day. Former world number one Katerina Siniakova and Barbora Krejcikova, who are also number ones at the Prague Open 2020 joined unexpectedly the room. Furthermore, tennis fans can look forward to a truly unique connection - on one side of the court, Barbora Strycova and Simona Halep will introduce themselves for the first time as doubles partners! These four players, all of whom were world number ones, could face each other in the second round.
During the qualifying matches, the players themselves again praised the organization of the tournament in terms of great hygiene regulations. Before each match, a gloved cleaning crew runs onto the court and carefully cleans the umpire of the main referee, the players 'benches, the line judges' chairs, and the net. The players and organizers passed a series of tests on COVID-19 directly on the premises of TK Sparta Prague in specially reserved areas. None of the participants in the tournament may have a test older than five days.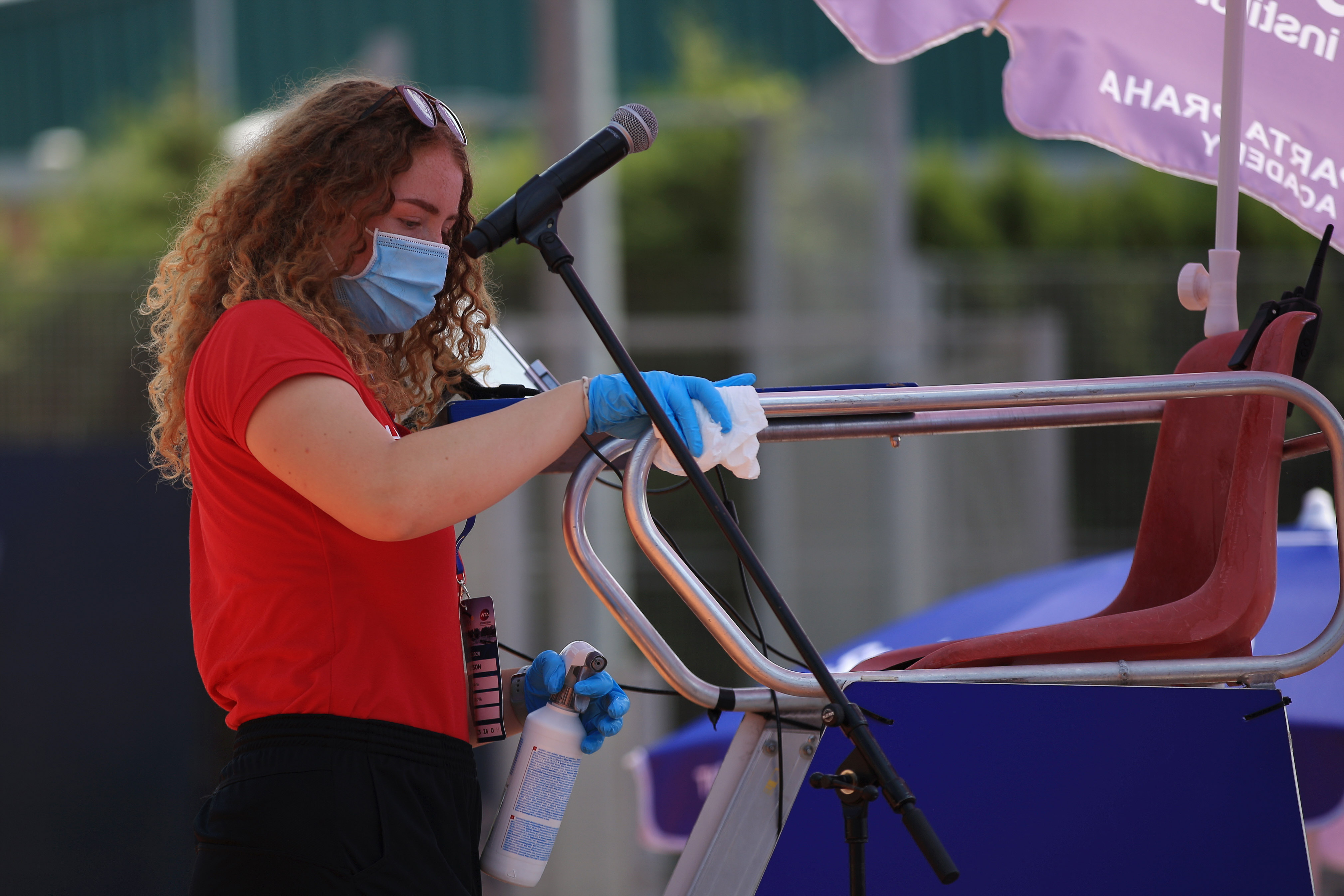 photo: TK SPARTA PRAHA / Pavel Lebeda (sport-pics.cz)

Author: eSports
---